To read this report, please log in.
Log in
If you don't have an active subscription, please fill out the form below to receive one-week complimentary access to Hit Songs Deconstructed Reports and the
IMMERSION database.
PRO Edition
Hit Songs Deconstructed reports take a deep dive into the what, how and why behind a current chart-topping hit. These exceptionally comprehensive reports feature a combination of impartial data and insightful analysis illustrated through charts, graphs, and notation.
Essentials Edition
Based on the Hit Songs Deconstructed PRO report, Essentials delivers high-level takeaways through insightful section-by-section analysis illustrated with charts, graphs and commentary, providing an in-depth understanding of the hit songwriting and production techniques involved in crafting the song.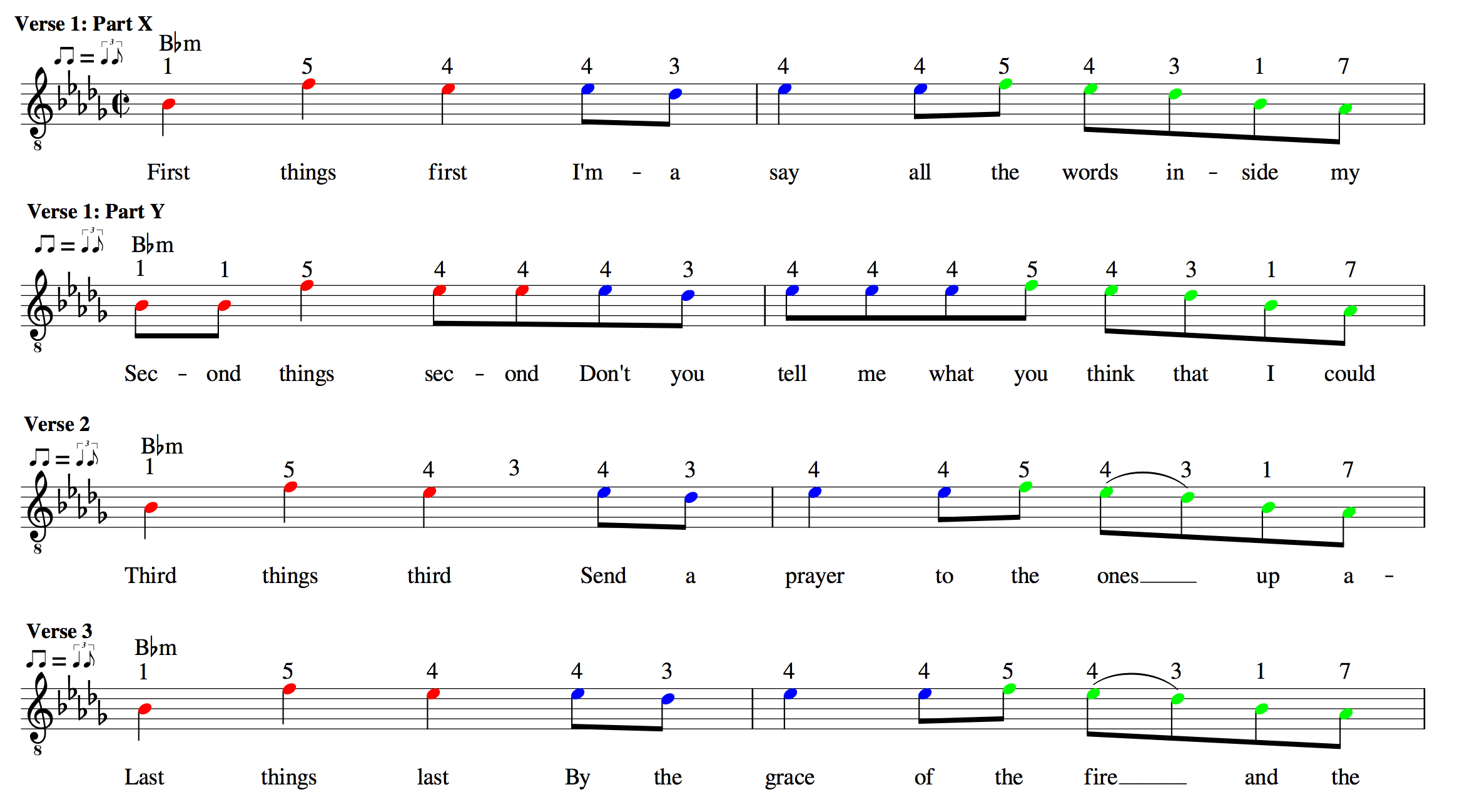 The only recent hit that used a similar technique is 7 Years, which features the sequential "once I was X years old" line where X is an age that increases throughout the song.
Nonsense Vocal Hook: Verse
The last two lines in each verse stanza conclude with the nonsense "oh ooh" hook. This provides the verse with a left-of-center infectious spin due to the way its sung, and heightens memorability in the process.
Atypical Instrumental Hook
Believer's main instrumental hook is its core drum/clap pattern, which is established in a solo manner in the intro and featured in every section save for the third verse. Its powerful, militaristic, march-type quality provides the song with a unique sound and vibe compared to many of its mainstream contemporaries, and effectively jibes with and accentuates the overcoming/embracing adversity, inspiration-themed narrative.
Powerful Payoff: Chorus
Believer's powerful chorus functions as the primary payoff within the song due to its sonic, lyrical and melodic qualities. Sonically it's the most powerful section in the song and features the densest arrangement, adding sub bass, distorted electric bass, organ, and additional guitars on top of the instrumentation from preceding sections. The intensity is augmented by the vocal characteristics, which for the most part are shouted and sung an octave above the other sections in the song providing the primary lyrical payoff, "PAIN! You made me a, you made me a believer, believer" with a heightened degree of impact and emphasis. Coupled with the line's repetitive lyrical and melodic characteristics, this hook easily connects and resonates with the listener.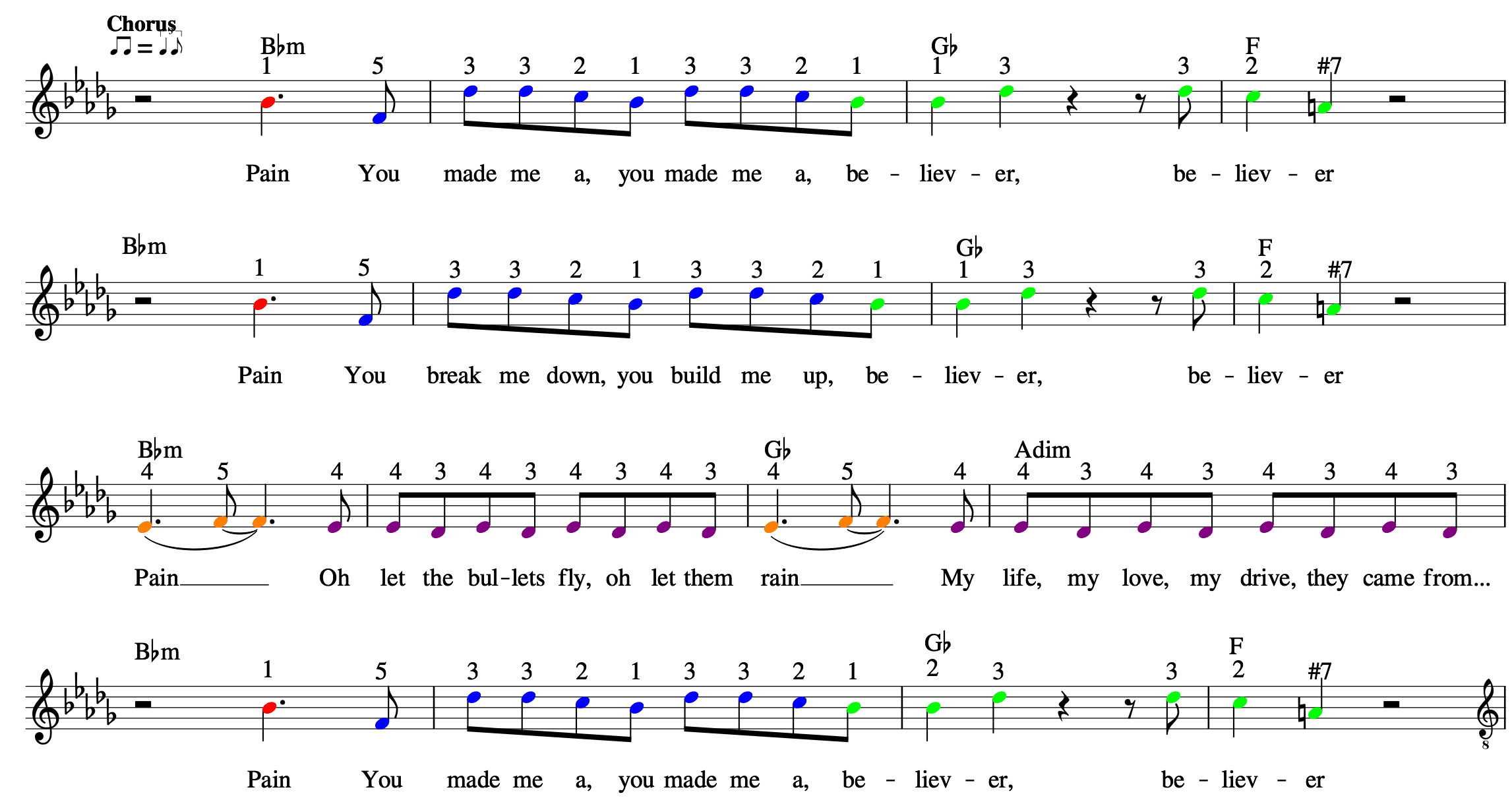 ...
[ssba]