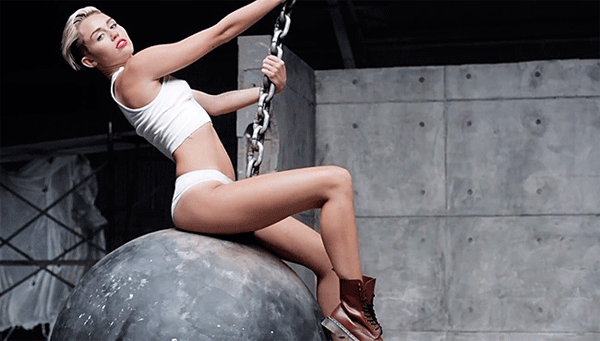 To say that Miley Cyrus is at the forefront of Pop culture right now would be an understatement. Her recent outlandish, controversial behavior which includes twerking at the VMA's, stating publically to Rolling Stone that "weed is the best drug on earth," and swinging nude from a wrecking ball all have taken her exposure (no pun intended) to astronomical heights.
But behind all the hype and controversy lies a talented artist who was able to take a song that was provided to her by some of today's hottest hitmakers, make it her own, and deliver it in an infectious, engaging, memorable manner that was able to connect and resonate with the masses on a global scale.
As you'll see within the report, there is a lot that can be learned from Wrecking Ball. You just need to look beyond the hype and appreciate the song for what it really is – a clever, expertly well crafted Power Ballad.
To date, Wrecking Ball has landed in the top 10 on 30 charts throughout the world, and hit #1 on 11.
Wrecking Ball Deconstructed explores what made this song a hit including:
The 2 "magic moments" that helped to put the song over the top.
A comprehensive look at the inner workings of the song including melody, structure, lyrics, vocals, MTI, instrumentation & much more.
The clever manner in which numerous "wrecking ball" elements were utilized throughout the song, providing it with a unique, engaging spin.
The manner in which the lyrics covey a typical "love/relationship gone wrong" theme in a universal, clever, engaging manner, brought about via ample use of imagery, detail, action and emotion.
An exploration of Wrecking Ball's compositional similarities and differences compared to the songs topping today's charts.
Songwriter/Producer takeaways culled from what made the song a hit.
And MUCH More!
Read this full report by signing-up for an HSD PRO subscription for just $19.99/mo. You can cancel at any time, no questions asked!
Sign-up